Accuracy, Repeatability, Delivered.
Materials
Polyurethane Foams
Closed Cell Sponge Rubbers
SuperSoft Sponge Rubbers
EPDM Sponge Rubbers
Cross-linked Polyethylenes
PVC Foams
High Density Urethane Foams
Silicone Rubber
Pressure Sensitive Adhesives
Acrylic Adhesives
Rubber Adhesives
Foil Tapes
Double Coated Foam Tapes
Linerless Foam Tapes
Split-Back
Easy Start Liners
Specialty Products
N209 – A cost-effective, closed cell sponge alternative to fiberglass with flame retardant, pressure sensitive adhesive that meets UL 723 25/50 & ASTM E84 specifications
RSG – Ready Stick Go linerless pressure sensitive adhesive foam tapes
Your Trusted Supplier of Precision
Foam & Rubber Fabrication
Adhesive Lamination
Skiving
Slitting
Rotary Die Cutting
Water-Jet Cutting
CNC Cutting
Steel Rule Die Cutting
Assembly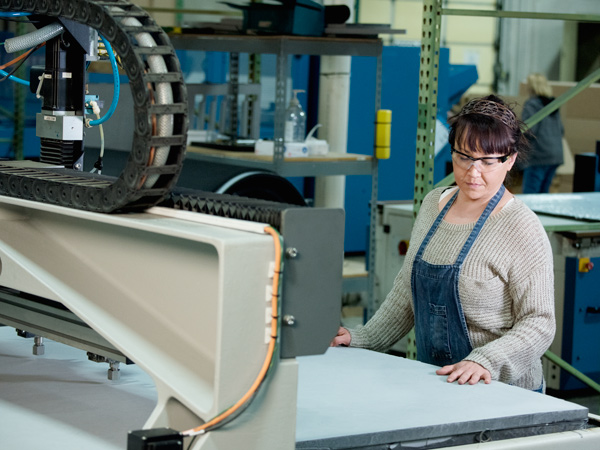 About PGS Companies
PGS offers a wide selection of precision fabricated foam and rubber products that provide unmatched performance. Our products meet the demanding specifications for the HVAC, Automotive and Construction industries.
Our engineers and product specialists are available to provide expert guidance on which products best suits your application. By choosing PGS, you know you're getting the right product at a competitive price that will perform exactly as you need it to.
PGS works with all types of cellular materials and has the largest variety of pressure sensitive adhesives in the industry. Our experience and commitment to providing the best possible gasket and sealing solution is unrivaled in the industry.